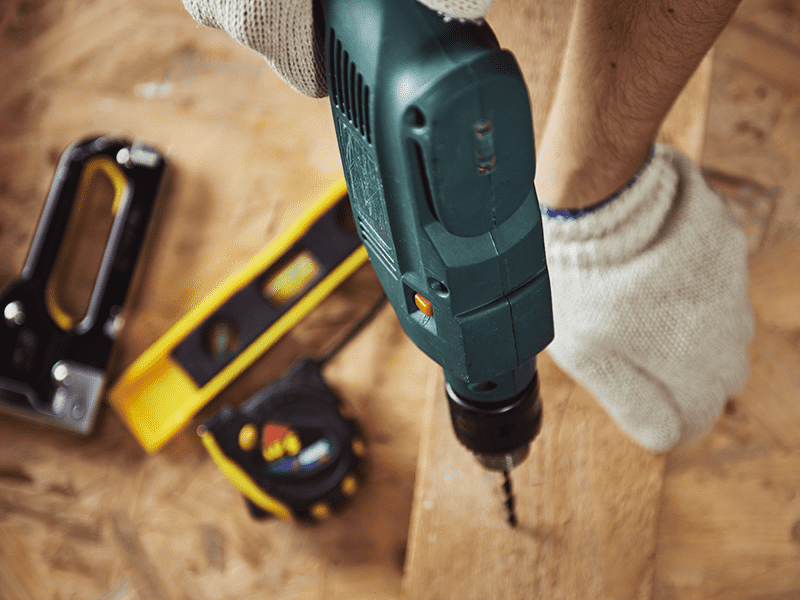 Professional Chicago Handyman
We offer professional and reliable handyman services. Dewitt's Chicago Handyman Service can fix all minor and major problems inside and outside of your home. Our work is efficiently completed with consistent workmanship. With our handyman you will not pay high costs that contractors throw at you. We are a local business that thrives on helping people out without the high cost.
Put together a list of repairs that have been delayed to busy schedule and give us a call. Same day service is available on most visits. Get all your home repairs and projects completed with us. Our schedule is flexible to your needs and we will work with you up-front and honest from day one. Our handyman staff has been in the industry for years and knows what they are doing. Give us a call today, our estimates and advice is free.
We want to make it easier for our customers. Whether you have a remodeling in mind or a simple fix around the house we will come to your home for free. Dewitt's Chicago Handyman Service will give you the up-front and honest cost and time it will take to complete the project professionally.
From glass installation to repairing your sink our team can assist you quickly and efficiently. Send us over a service form and we will see how we can save you some money.
We have been handling different handyman related jobs for many years and DeWitt's is ready to assist you today and provide you a quote for a wide range of different types of services.
The dedication to fulfill our customer's needs and exceed their expectations is something that I will always look for in our team. Additionally, we have the freedom to choose who we want to work with and how we want to work with them, as long as we follow our mission.